Maths
At Mere Green we are committed to ensuring that all children become great mathematicians, meaning they are mathematically proficient and confident in the use of maths. This will enable a sound understanding of mathematical concepts and excellent fluency, ensuring that pupils are able to reason and solve a range of problems in their everyday life. As well as being great mathematicians, we want pupils to love and learn more about maths. 
Our Curriculum
Our curriculum is constructed and sequenced in a way that ensures that pupils learn mathematics effectively, some things have to be learned before others (e.g: place value needs to be understood before working with addition and subtraction and addition needs to be learnt before looking at multiplication). We place great emphasis on developing number skills first and this is carefully ordered throughout our curriculum.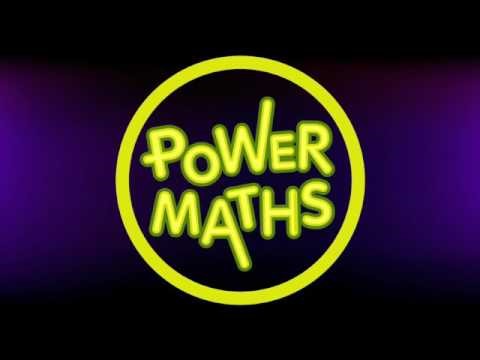 We use the Power Maths Curriculum, which is a maths mastery programme, designed to spark curiosity and excitement and nurture confidence in maths. The Power Maths curriculum is an ambitious, connected curriculum accessible to all pupils from Reception through to Year 6. The plans are perfectly aligned with White Rose Maths progressions and schemes of learning and are underpinned by the National Curriculum. Teachers use their professional judgement to tailor the plans and resources to meet the needs of all pupils.
Building strong foundations
Developing a strong grounding in number is essential so that all children develop the necessary building blocks to excel mathematically. Throughout EYFS, children will be provided with a mixture of direct teaching opportunities and be given frequent opportunities to apply their understanding through provision within the environment. As a result of the provision, children should be able to count confidently, develop a deep understanding of the numbers to 10, the relationships between them and the patterns within those numbers. 
Subitising is at the heart of the curriculum. By looking at numbers in lots of different contexts and structures, children develop rapid recall of key facts and have a fluid understanding of number. Strong verbal reasoning is encouraged through high quality conversations and key vocabulary is used to ensure children are able to articulate their understanding.
Shape, space and measure is taught throughout the year through both direct teaching opportunities and links with the wider curriculum. We recognise the importance this has on pupil understanding and the role of maths within the wider world. Role play and imaginative play will strongly feature mathematical concepts (e.g. time, money, shape) to ensure children make links from their learning to real life experiences.
Teaching for Mastery:
Mastering maths means pupils acquiring a deep, long-term, secure and adaptable understanding of the subject.
We are proud to be on a mastery journey, working alongside the Central Maths Hub. Through our participation within the Teacher Research Group (TRG) we are developing skilled maths teachers and we are using this learning to continually develop our maths offer. Our teaching for mastery approach, is underpinned by the NCETM's Five Big Ideas: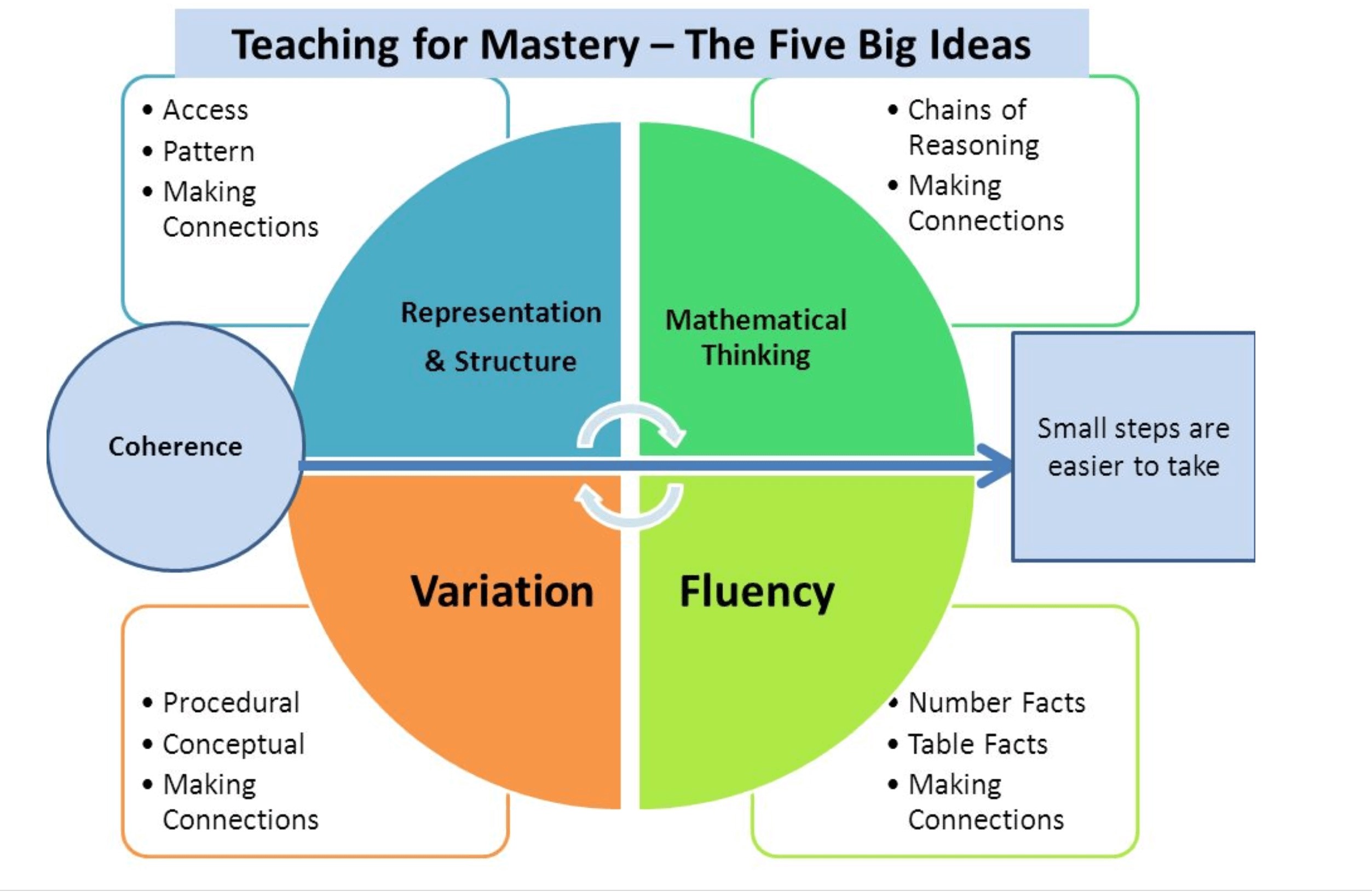 Coherence:
Lessons are broken down into small connected steps that gradually unfold the concept, providing access for all children and leading to a generalisation of the concept and the ability to apply the concept to a range of contexts.
Representation and Structure
Representations used in lessons expose the mathematical structure being taught, the aim being that students can do the maths without recourse to the representationWe use the CPA (Concrete, Pictorial, Abstract) approach to help pupils understand mathematics and to make connections between different representations.
Mathematical Thinking
If taught ideas are to be understood deeply, they must not merely be passively received but must be worked on by the student: thought about, reasoned with and discussed with others
Fluency:
Quick and efficient recall of facts and procedures and the flexibility to move between different contexts and representations of mathematics
Variation
Variation is twofold. It is firstly about how the teacher represents the concept being taught, often in more than one way, to draw attention to critical aspects, and to develop deep and holistic understanding. It is also about the sequencing of the episodes, activities and exercises used within a lesson and follow up practice, paying attention to what is kept the same and what changes, to connect the mathematics and draw attention to mathematical relationships and structure.
Curriculum Overviews