The Mere Green Offer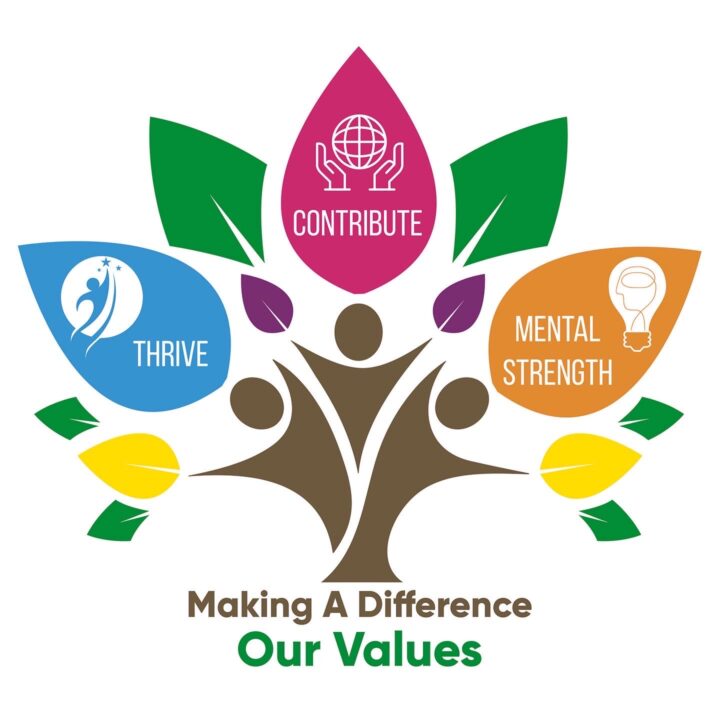 At Mere Green, we consistently deliver excellent results and above national outcomes for our children. More importantly, however, we pride ourselves on delivering high quality, ambitious teaching and learning across the whole curriculum. Our curriculum is broad and balanced, with each subject given due focus and attention. Teaching and learning is challenging and engaging, with rich additional experiences and education visits planned to further maximise and deepen children's learning. Furthermore, we are proud of our teaching model, where we have specialist teachers in Music, Art & Design, MFL and Forest School to ensure that children receive an ambitious curriculum across each and every subject.
As with all our specialist subjects, Music is an 'all singing, all dancing' strength at Mere Green, with children receiving a range of rich experiences that enable them to make excellent progress throughout and also experience a broad range of opportunities that develop both their cultural capital and embrace their passions and talents further.
Not only that, but our curriculum nurtures our children's spiritual, moral, social and cultural education to ensure we fully develop the whole child. Mental well-being is prioritised, spiritual development is at the forefront of our RE curriculum and cultural and moral development are harnessed through a range of strategies including the implementation of our Big Issues. We are a values driven school, where our 'Mere Green Child' will leave thriving, demonstrating great mental strength and contributing in all facets of life.
Reading is at the heart of our curriculum as we recognise that reading is the gateway to all future learning; with confident reading, children can access all other areas of their learning. Consequently, decoding and language comprehension are prioritised the moment children start their journey at Mere Green. With core skills, British Values and our school values embedded, our children leave Mere Green as confident and articulate individuals; they are respectful and considerate, resilient and positive in outlook and importantly, know their worth. We educate them to ensure they will be active citizens for the future, making positive contributions to our future society.
As a Sutton Coldfield school, we are proud of our school community; a community that truly reflects the diverse city of Birmingham. With multiple faiths and ethnicities, our children's differences are respected and celebrated. We are an inclusive school, a school that ensures that no matter their starting point, all children make excellent progress and thrive during their time at Mere Green. We promote the mastery approach to teaching, where the whole class moves through units at broadly the same pace. We work on the mantra of 'keep up, not catch up' and use a range of scaffolding devices to enable all learners to thrive at school and ultimately make excellent progress.
Furthermore, as an Apple Distinguished School, we ensure that every teacher and pupil has access to high quality digital tools to maximise the most effective approach for teaching and learning. Through our Learning Futures strategy, we go further in equipping our children with the tools required for life in the future.
The personal development of our pupils is exceptional, with children thriving as they progress through school; great care and attention is given to ensuring our children receive the right Relationship and Sex education at the right time; to ensure that they grow to be mentally and physically healthy, knowing how best to look after themselves. Through our PE curriculum, our exceptional extra-curricula offer and our drive to ensure all children get to represent their school, children are encouraged to lead active lifestyles with physical exercise prioritised. With our wide range of active councils and responsibilities, children are given countless opportunities to develop their independence, resilience and confidence as they represent their school community to make positive changes for the good of all.
With children's wellbeing being at the heart of everything we do, our dedicated pastoral team provide a wealth of expertise and knowledge to support our children, developing their resilience and self confidence at times in their life when they most need it. We empower our learners with the right tools to enable them to be firstly happy and healthy, so that they can be the best that they can be.
The Mere Green offer extends beyond our curriculum and considers how we can really make a difference to our children. Our MAD Guarantee does just that. We have considered carefully the cultural capital that we want all children to leave Mere Green with, ensuring that all children leave school on an even playing field. With a breadth of experiences and learning opportunities across the arts, the sporting world, in developing life-skills and making a positive contribution to the community, we ensure children leave school ready for their next stage of education.
Welcome to Team Mere Green!